http://abc7news.com/news/police-id-s...oting/1050395/
Police ID 1 of the suspects in fatal Livermore shooting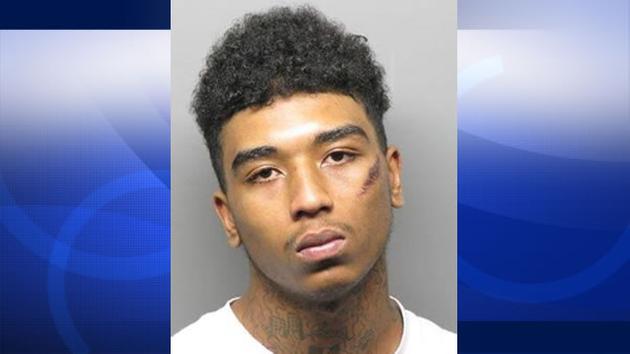 10/25/15
LIVERMORE, Calif. (KGO) --
Police have identified one of two suspects in a fatal shooting at the Livermore Arcade Shopping Center
on First Street Saturday night.
Police tell ABC7 News that t
wo adult males in their 20s were shot inside of a vehicle in the parking lot of the busy shopping cente
r anchored by a Safeway grocery store.
One of the victims has died and the other went into surgery.

The suspect has been identified as 18-year-old Oakland resident Jason Alexander Brown.
Police have have obtained a no bail warrant for his arrest on one count of murder and another count of attempted murder.
The driver, who has not been identified, was deceased at the scene. The front passenger suffered multiple gunshot wounds and was transported to an area hospital. The front passenger has also not been identified and the passenger's condition is unknown.
Detectives obtained a search warrant for Brown's home but found he was not at home. Police say he is still at large and considered armed and dangerous.
The identity of the second suspect is still unknown. Police say the two were armed with an assault rifle.
"These types of incidents don't happen in Livermore.
It sounds like these two were the intended target," a detective said.