https://www.11alive.com/article/news...d-faae102eb12b
FBI employee charged in Atlanta rape investigation
The suspect is being held at a jail in Louisiana awaiting extradition back to Georgia to face charges.
Updated: 6:15 PM EDT March 12, 2019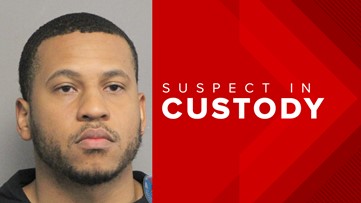 ATLANTA —
An employee of the FBI has been arrested after allegations that he raped a woman in Atlanta.
According to the Atlanta Police Department, the victim came to their headquarters in late February to report the crime against her. She said that sometime between Feb. 21 and 22, she went out with an old friend who was in town from Florida. She told investigators that while out drinking, she blacked out and remembered waking up to the sexual assault.
She identified the suspect as
Christopher Paul
. Paul was later picked up by police on the way to the Louis Armstrong International Airport and now faces charges of rape and aggravated sexual battery. He now awaits extradition to Atlanta.