http://www.krem.com/news/local/spoka...rida/521301204
Spokane Valley native shot and killed by boyfriend in Florida
7:42 PM. PST February 20, 2018
SPOKANE VALLEY, Wash. –
Police said a Spokane Valley native was shot and killed by her boyfriend
outside her Florida apartment complex over the weekend.
Friends of
Amber Wohlers-Christensen
said she was a well-known Zumba instructor in Spokane Valley. She had moved to Florida a couple of years ago.
According to Casselberry Police,
Wohlers-Christensen and her boyfriend, John Murray, 29, were arguing about their relationship.
Police reports said she ran outside and asked a neighbor for their phone to call 911. Police said
Murray came outside and shot her three times.
He was arrested shortly after without incident.
Murray later told police he suspected Wohlers-Christensen of talking to her ex-boyfriend on the WhatsApp text messaging app. Murray said he got upset and starting punching things when he discovered she was talking to several other men on the app. Murray is booked in the Seminole County Jail without bond and charged with first degree murder.
Back in Spokane, friends of Wohlers-Christensen mourn the loss of an inspiring woman.
http://www.wesh.com/article/1-dead-a...-says/18218618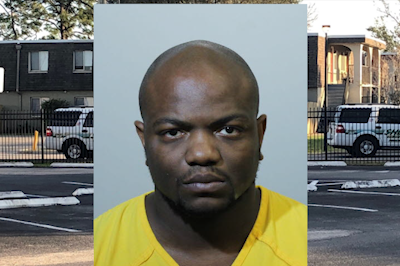 https://www.facebook.com/amber.wohlerschristensen
Amber Kay added 10 new photos — at Kewannee Park.
February 17 at 10:15am · Casselberry, FL ·
Such a beautiful morning for fishing.
John-5
Amber and macie - 4
Gaige- 1
Amber Kay is feeling happy at Amc Theatres.
February 16 at 9:23pm · Altamonte Springs, FL ·
This movie was amazing! Gaige loved it and to meet black panther was an added bonus!