http://www.fox5vegas.com/story/37533...nderson-casino
Man arrested after police find wife's body in vehicle at Henderson casino
Posted: Feb 18, 2018 6:44 AM PST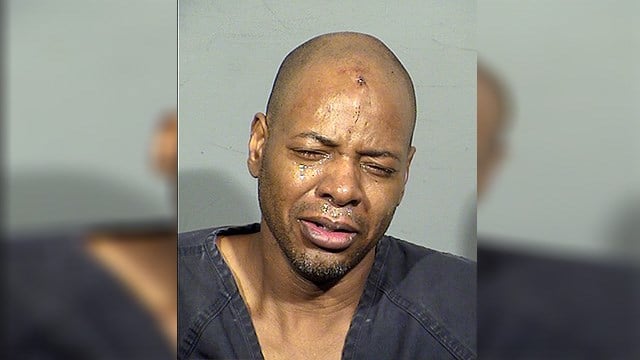 LAS VEGAS (FOX5) -
Las Vegas Metro police arrested a man in connection with his wife's death after responding officers found the woman's body inside his vehicle at a Henderson hotel-casino on Saturday night.

Willie Bain, 42
, was booked into the Clark County Detention Center where he faces one count of murder with a deadly weapon, a release said.
Officers were originally dispatched to investigate reports of domestic violence at a home in the 800 block of Patagonia Ridge Avenue, near Maryland Parkway and Cactus Avenue at 10:56 p.m. Officers found blood in the garage of the home, according to a release.
Family members told police that they received a concerning call from Bain which prompted them to stop by the home. When they arrived, they saw blood in the garage and called the police. The family also found the couple's three children alone in the home and noticed the couple's car was missing, police said.
Bain called Henderson Police from the parking lot of the Fiesta Henderson casino to report that his wife needed medical assistance, Metro said. Arriving officers found him standing outside a white Hyundai SUV.
The woman was found suffering from apparent head trauma
inside the vehicle, according to police.
Medical personnel attempted to render aid without success. The woman was pronounced dead at the scene, Metro said. Officers took Bain into custody without incident.
Police said the couple's three children are safe with family members.
Lt. Dan McGrath said this was a domestic violence-related incident. Metro Homicide detectives are investigating the murder.
The Clark County Coroner will release the woman's identity, cause and manner of death once family members are notified.