https://www.gwinnettdailypost.com/lo...e47820549.html
Police identify suspect, victims in fatal triple shooting in unincorporated Lawrenceville
Nov 22, 2020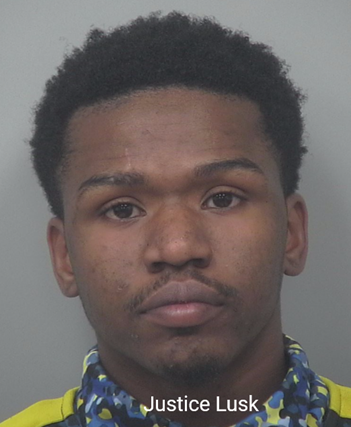 Gwinnett County police have identified three people who were killed in a shooting
in an area listed as unincorporated Lawrenceville, off Pleasant Hill Road on Saturday, and also arrested a suspect in the case.
Police responded to a call about a person being shot on Creek Water Court, near the intersection with Brookcrest Street, at about 3:30 p.m. Officers arrived to find multiple deceased victims. The victims were identified on Sunday as Lawrenceville area residents
Eugene McClam, 45
, and
Robert Caverly, 64
, and Arabi resident
Steven Finch, 33
.
One male was found in a cul-de-sac and was transported to a local hospital, where he later died. Two other males were found dead in a nearby home. Police did not specify where each victim was found, but they said
McClam and Caverly lived at the home where the shooting occurred.
"The motive for this crime is still under investigation," police said.
Police said Stone Mountain resident
Justice R. Lusk, 21
, was identified as a suspect in the case. Police said he was arrested late Saturday night near the crime scene. He has been charged with three counts of felony murder, three counts of aggravated assault and three counts of possession of a firearm during the commission of a felony. He was booked into the Gwinnett Jail at about 5:30 a.m.
http://gunmemorial.org/2020/11/21/robert-caverly
Robert Caverly, age 64
http://gunmemorial.org/2020/11/21/steven-andrew-finch
Steven Andrew Finch, age 33
http://gunmemorial.org/2020/11/21/eugene-mcclam
Eugene McClam, age 45