https://www.stltoday.com/news/local/...7fee1ebc2.html
Man found guilty in 2012 rape, beating death of Berkeley woman
1/9/20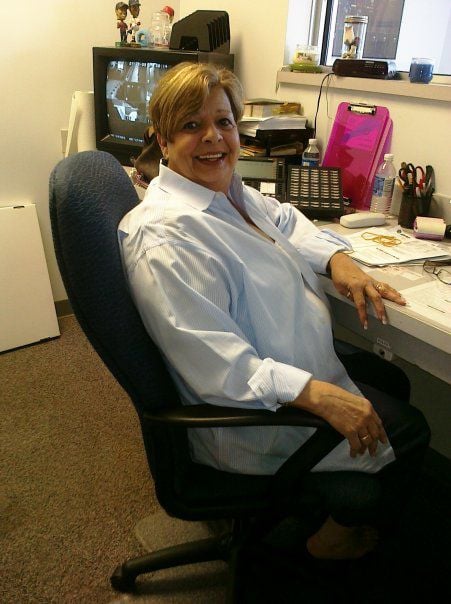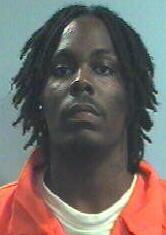 CLAYTON —
A St. Louis County jury found a 29-year-old man guilty Thursday of raping and fatally beating a woman more than seven years ago in her Berkeley home.
Kavion Thomas was on trial for first-degree murder in the death of Patti Ann Harvill, 61
, but was found guilty of a lesser count of second-degree murder.
He also was found guilty of rape but the jury returned a verdict of not guilty of sodomy.
Harvill was killed April 25, 2012, and her bruised and bloodied body
was found by a sister in a hallway of Harvill's home in the 9000 block of Harold Drive.
Police found evidence of a party at the home, where marijuana pipes and cigarettes, soda cans and an empty bottle of brandy were found
. Harvill's purse had been dumped out on the floor but no valuables taken. Authorities said a basement window appeared to have been shattered from the inside and was not evidence of a break-in.
Thomas denied sexually assaulting and killing Harvill. He testified Thursday that he had partied at Harvill's house at least 10 times and had had consensual sex with her.
He said he couldn't remember much about the night she was killed but thought he had spent the time drinking and smoking marijuana while walking around the Berkeley neighborhood where Harvill lived. Thomas also lived in the neighborhood.
Thomas was charged in 2017 after authorities matched DNA from Harvill's body and on clothing in the home as well as blood found in the basement.
"He kept pummeling her until she was dead,"
Assistant Prosecutor Jerry McDonald told jurors Thursday. "He knew exactly what he was doing."
Thomas testified he may have had sex with Harvill, "but it wasn't rape. She would have had my skin cells under her fingernails. If it was rape, she would have been fighting back. And if she had been fighting back, she would have grabbed me, scratched me."
He couldn't explain why drops of his blood were found in Harvill's basement but speculated he could have cut himself while partying.
On the stand Thursday, he admitted to having an encounter with another woman in his own apartment building about 15 minutes before authorities suspect he went to Harvill's home. That woman told police she came home shortly before midnight to the power off in her apartment and went to check the circuit breaker in the building's basement when Thomas grabbed her from behind and pushed her to the floor. He then ran off.
He was arrested a month later in that incident and acknowledged to police that he had cut off her electricity and pushed her. He was never charged. He said he was supposed to keep an eye on the apartment building for his father who owned the building, and apologized to the woman after realizing who she was.
"I was frustrated about what I did, so I went smoking and drinking," Thomas said.
His defense lawyer, Brice Donnelly, told jurors the evidence showed only that Harvill and Thomas had sex but didn't prove that Thomas was the one who murdered or sexually assaulted her.
Thomas testified that he moved to Kentucky later in 2012 to be closer to family there.
Harvill's sister, Gina Giardina, told the Post-Dispatch on Thursday that she was disappointed the jury did not find Thomas guilty of first-degree murder. Before Thomas' arrest, she and her family routinely held vigils in search of answers in Harvill's death.
"I lost all faith in the system," she said. "I just can't believe it. He beat her to death."
She said she doesn't believe her sister had a prior relationship with Thomas
, and thinks he targeted her because he recognized her in the neighborhood and knew she lived alone.
Before charges were filed in Harvill's death, Thomas was serving an eight-year sentence in Kentucky for manslaughter in the October 2014 beating death of a man at a closed-down car wash in Lexington, Kentucky.
http://www.nnnforum.com/forums/showt...=Kavion+Thomas