http://abc7chicago.com/news/girl-13-...e-idd/1757546/
Girl, 13, killed in Hammond crash following chase that started with beer theft, police say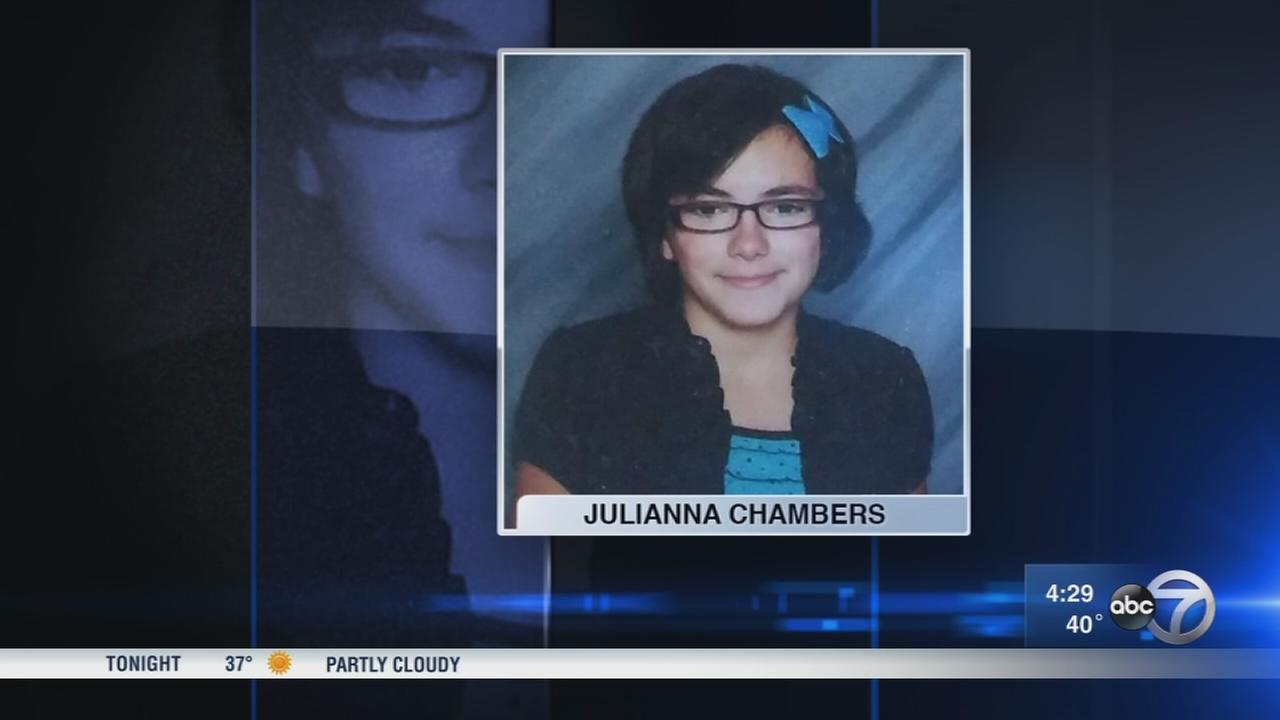 2/16/17
HAMMOND, Ind. (WLS) --
A 13-year-old girl was killed and her grandmother critically injured when their car was struck by an SUV that was fleeing East Chicago and Hammond police on Wednesday after a theft of beer.
The girl has been identified as 13-year-old Julianna Chambers of Whiting, Ind. She was on her way home from the doctor with her 57-year-old grandmother in a Chevy Equinox when it was T-boned by a Dodge Durango being chased by East Chicago police into Hammond at about 5 p.m.,
police said.
State police said the Dodge ran a red light and hit the driver's side of the Equinox in the intersection of Gostlin and Columbia Avenue. Hammond police joined the chase east on Gostlin Street.
State police said the driver of the Equinox,
57-year-old Theresa Paramo of Whiting, Ind., was taken to North Lake Methodist Hospital in critical condition and then airlifted to Christ Hospital in Oak Lawn. Her granddaughter was taken to Saint Margaret's Hospital in Hammond, where she died.
On Thursday, East Chicago police revealed the chase began when suspects Donnell Howard, of Highland, and Jessica Pichon, of East Chicago, tried to run from police after Pichon was caught stealing a case of beer from a store. Police say an officer approached Pichon as she fled into the waiting vehicle with the stolen beer, then Howard, the driver, peeled out of the parking lot with the officer still hanging from the passenger's side door.
Police say Howard's vehicle sped into traffic on Indiapolis Blvd.
After the crash with the vehicle driven by Paramo, Howard was uninjured and Pichon was treated for minor injuries.

http://www.nwitimes.com/news/local/c...d9e196a60.html