https://sanfrancisco.cbslocal.com/20...y-shot-inside/
Car Crashes Into Oakland Home; Pair Found Fatally Shot Inside Vehicle
September 30, 2019 at 3:01 pm
OAKLAND (CBS SF/AP) —
A Dublin man and Daly City woman found dead inside a vehicle that slammed into an Oakland home Saturday morning had been shot to death
, authorities said.
Oakland homicide detectives on Monday were trying to determine where the shooting took place.
The car — a silver sedan — crashed into a home
in the 500 block of Douglas Ave. at 11:07 a.m. and responding officers found the dead couple inside.
No one else was injured in the crash or the shooting. Neighbors told KPIX 5 they heard gunfire but didn't see who was firing off the rounds. While the couple's identities had yet to be released by the coroner, investigators said the victims were a 20-year-old Daly City woman and a 20-year-old Dublin man.
Investigators said
the couple had come to Oakland to attend last weekend's Rolling Loud Bay Area hip-hop festival at the Oakland Coliseum.
ALSO READ: Huge Crowd Of BART Fare Evaders Caught Leaving Rolling Loud Festival
https://sanfrancisco.cbslocal.com/20...loud-festival/
Video: Huge Crowd Of Fare Evaders Caught Leaving Rolling Loud Festival
September 29, 2019 at 10:20 pm
SAN FRANCISCO (KPIX 5) —
Cell phone video showing dozens of fare evaders jumping the gates after leaving the Rolling Loud Festival in Oakland
Saturday night has been seen tens of thousands of times on Twitter in a matter of hours.
"I think it's just kids being kids trying to save their money, and
they already paid like $250 for a ticket and they don't have $15 dollars to ride the BART,"
said frequent BART rider Dennis Diaz of Richmond.
My mom works for BART and sent me this video of people leaving Rolling Loud lmaoooo the commentary pic.twitter.com/vE8kE7aeh2
Thousands of people attended
the two day event dubbed the largest hip-hop festival in the world.
It was held at the Oakland Coliseum parking lot.
https://patch.com/california/dublin/...man-girlfriend
Fatal Shootings Of Dublin Man, Girlfriend: Arrest Made
Keith Riley, 36, is accused of fatally shooting Dublin resident Ryan Wasilausky, 20, and his girlfriend, Giovanna "Gigi" Giannini, 20.
Updated Oct 9, 2019 10:35 pm ET
DUBLIN, CA —
An Oakland man has been charged with special circumstances murder for allegedly fatally shooting a Dublin man and his girlfriend during a robbery in East Oakland last month.

Keith Riley, 36, is accused of killing Ryan Wasilausky, 20, and his girlfriend, Giovanna "Gigi" Giannini, 20, of Daly City.
Wasilausky and Giannini were found fatally shot inside a silver 2016 Ford Focus that crashed into a home in the 500 block of Douglas Avenue, a residential neighborhood in the Brookfield Village area, at 11:07 a.m. on Sept. 28, according to police.
They were suffering from apparent gunshot wounds and were pronounced dead at the scene
, police said.
Riley was identified as the suspect based on video surveillance footage, witness statements, text messages, social media and records from Wasilausky and Riley that placed him with them before and after the fatal shooting
, Oakland police Officer Wenceslao Garcia wrote in a probable cause.
Riley was arrested at his home in the 2300 block of 100th Avenue in East Oakland at 5:30 p.m. last Thursday, according to police.
Garcia wrote that
when investigators interviewed Riley, he denied killing Wasilausky and Giannini but made contradictory statements about where he was at the time of the shooting.

Riley is charged with two counts of murder, the special circumstances of committing multiple murders and committing a murder during the course of a robbery and second-degree robbery.
According to the Oakland Police Department, the couple was in town to attend the Rolling Loud Bay Area hip-hop festival.
https://www.gofundme.com/f/final-exp..._co_campmgmt_m
Ryan Wasilausky & Family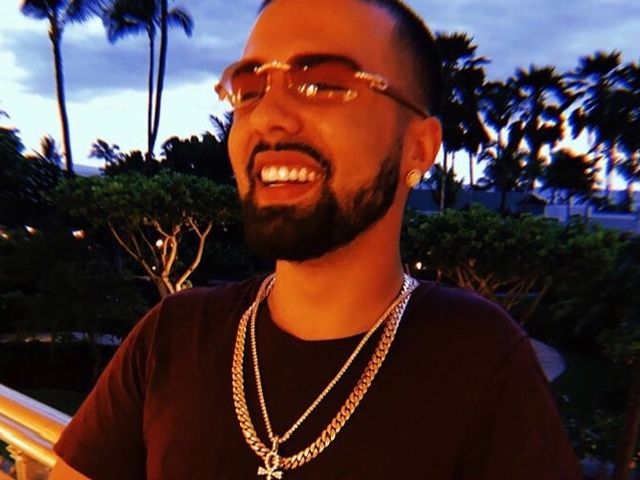 https://www.duggans-serra.com/obitua...fornia/1858830
Giovanna Anastasia Giannini
September 30, 1998 - September 28, 2019
Born in San Francisco, California
Resided in Daly City, California
statement.
KEITH RAYNELL RILEY
Custody Record
Age 36
Gender Male
Race Black
CA: Alameda County Sheriff's Office
ID Number BDO892
Custody Status In Custody
Custody Detail Santa Rita Jail