https://www.wusa9.com/article/news/c...e-5c9c26b4220c

Police: Man impersonating police officer arrested for sexually assaulting woman he met on dating app
Prince George's County police charged Michael Crutchfield II with first and second-degree rape, perverted practice and use of a firearm in a violent crime.
Updated: 11:55 AM EST December 27, 2019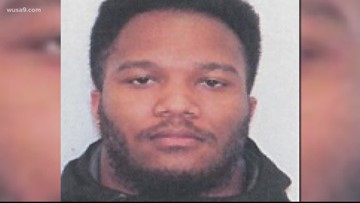 PRINCE GEORGE'S COUNTY, Md. —
Prince George's County police arrested a man accused of sexually assaulting a woman he had just met through a dating app.
Police arrested
23-year-old Michael Crutchfield II from District Heights, and charged him with first-degree rape, second-degree rape, perverted practice, the use of a firearm in a violent crime and related charges.
Around 3:30 a.m. Christmas Eve, police were called to a hospital in D.C. for reports of a sexual assault that had occurred earlier in the morning in Prince George's County. Police said the adult female victim had met Crutchfield on a dating app, a few hours before the assault.
Initial findings indicate the the victim agreed to be picked up from her home by Crutchfield, and then he allegedly drove her to a parking garage in Temple Hills. According to police, the victim said Crutchfield told her he was a police officer and threatened her with a gun before sexually assaulting her. Police said that after the assault, Crutchfield drove the victim home. He was arrested at his home.
Crutchfield was recently employed as a special police officer working security for a private company in the District, but he does not currently work for any law enforcement agency.